Fee Management – a Digitization process
---
Posted on 06 Jan 2020 By Admin
---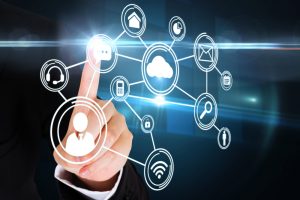 ---
Digitization brings more transparency on the functioning of a school, in addition to paving way for the students enhance learning standards through Digitized Learning techniques, say SmartClass etc. Now-a-days Schools are moving towards digitalization and adopting new strategy of collecting payments through cloud and mobile based fee management techniques. It would be important for any type of public or private institutes to automate their fee collection and, while saving manual work.
More about Fee Management?
A fee management module as its name indicates is an important module of school management software that specially designs to control, automate the functions and calculation of fees. As we know that human work contain lots of errors so we can't reply on result based on this work. A fee management module of school software will provide error free results and manage the account of every student individually.
Benefits of fee management
Easy to use without any external aid
Fee management is a user-friendly system that can easily implement in few basic steps. It help user to feel comfortable and easily handle fee processing in paperless environment.
Manage details of each student individually
Fee management module of school software will create profile of each student individually with demographic information, contact details and parent's information. It track and post fees of hostel, library, admission, transport and other activities in students account.
Secure online payment gateway
It provides parents an easy and secured way of fee disposition. It help parent to easily deposit their child's fees through their mobile phones as well as help school to collect fees through online payment gateway. It also generates fee-receipt that parents should keep with themselves for future reference.
Calculating Concession& Scholarships
Fee Management can manage the concession school want to provide to the students either percentage wise or amount wise based on the desire of Management. Based on setting this concession, automatically the same will reflect while collecting Fess.
Easy Customize and flexible
Fee management modules allow customizing fee structure based on the needs of schools. It provides flexibility to add or edit fees, set discounts and collect penalties or fines with ease.
Generate reports
The advanced feature of this module generates various reports, as required by the school management,  and analytics of each student individually on daily, monthly and yearly or specific period basis. As well as provide fast and automatic backup and online/offline synchronization of data.
Send notifications to parents
One of the important features of this module is that it helps to build an effective communication between parents and schools. It keeps parents informed about fee payments through real-time notifications and messages and also sends information about late fees, fines and other details to parents.
Managing fees is undoubtedly one of the most hectic and time consuming task for schools administrative department. Hence, fee management module can cut down their cost to zero. CERPSoft brings excellent Total Vendor Management (VMS)  under one roof ,  not only manage student's fee effectively but also help to manage various important things of schools that should be used in day-to-day working of the school through its School Management Software.
Leave a Comment: