HRMS
A Human Resources Management System (HRMS) is a software application that combines many human resources functions, including benefits administration, payroll, and performance analysis, travel claim and review into one package.  It shows employee self-service and is affordable for smaller and medium scale businesses.
Employee information and other functions are available anytime, anywhere, so HR can access them, even after regular business hours.
Onsite employee attendance can fetch through their mobile apps to the application directly with the details where from the employee punching and his work status.
Management can also track employee benefits, their salary history, as well as performance. The role permission allow to set limitation of accessing the application based on Roles.
Features
CERP HRMS has several features which includes PROJECT MANAGEMENT, LEAVE MANAGEMENT, CLAIMS MANAGEMENT AND ROLES & PERMISSION.
Another feature we want to point out is email alerts. Alerts can be set up for any reminders, such as employees' anniversaries, Birthday, appraisal, Leave Request/Cancel,  Travel claim etc.,
CERP HRMS also have performance management which will provide  feedback on employee performance more frequently. Both employee self-assessments and manager's assessments are included. The module also sends automated reminders based on the frequency of the performance review process.
One main benefit of our application  is that it can customize its solutions based on a company's unique requirements. Companies have the flexibility of adding on other modules at any point, as their needs grow.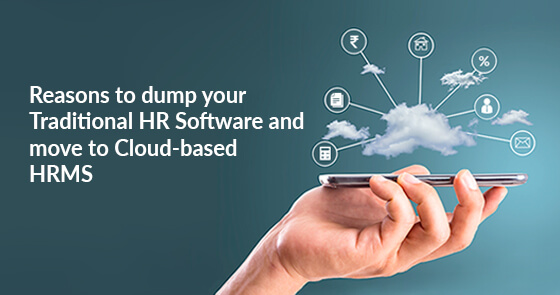 Modules
HRMs Modules Covered Employee Database – Get entire information about the employee in one go.
Payroll – Have a complete command over the payroll, Leave Management , Shift Management.
Time & Attendance – The most comprehensive time tracking.
Claim & Reimbursement – Track your Claim & Reimbursement.
Loans & Advance – Get Instant Information about all your loans & advances.
Employee Self Service – A dynamic Employee Self Service Management.
TDS & Tax Planner – Salary TDS calculations simplified.
Exit Management – Exit Formalities Simplified. Instill Employees Trust and Loyalty by maintaining transparency. Anytime,
Anywhere Access to Employee Self Service portal & HRMS Mobile App. Our Robust Employee Self Service (ESS) module help the employees to see their personal payroll, benefits and leave information and get payslips& other reports at one click. It also allows them to update or change their personal info consequently establishing transparency at the workplace.